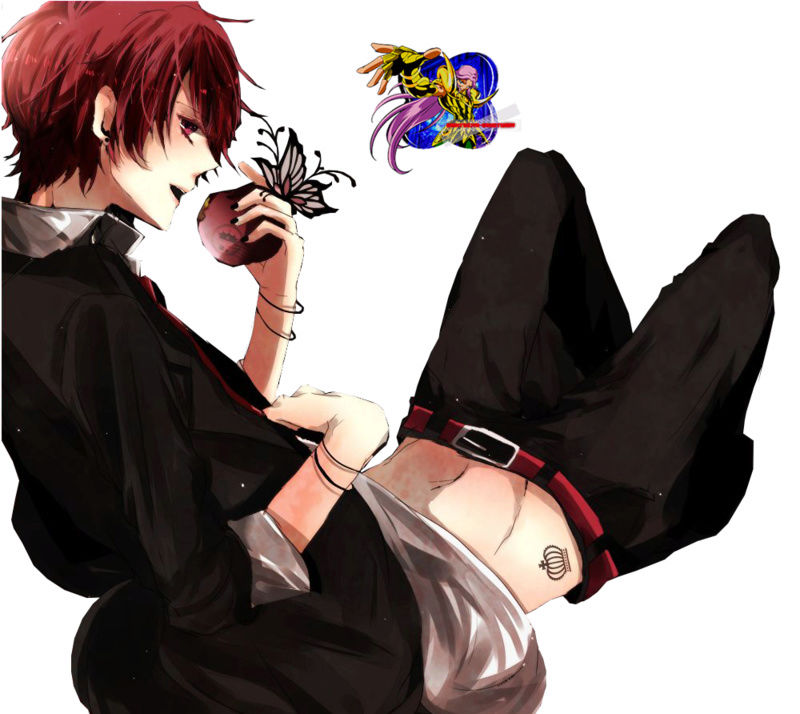 BASICS[/center]
Name: Romeo Asahina
Nicknames: none
Gender: male
Sexual Orientation: bi
Age: 21
Race: demi-god
APPEARANCE
Eye Color: red
Hair Color: red
Height: 5 foot 9
Weight: 119
Markings: a tattoo of a crown on his hip and his heart on his lower back in the center
Apparel: in the picture
ADDITIONAL INFO
Personality: Romeo is a beautiful, yet mysterious man, always looking up at the clouds. He is a very calm and mellow, with a relaxed and slow tone in talking. He takes much joy in styling hair. It seems like he is sometimes not aware of his surroundings, being up in the clouds.
Special Ability: he can talk to some animals not all
Weapon: scissors
HISTORY[/center]
Parents/Guardians: adopted mother and father
Siblings: 12 brothers
Hometown: city
Birthday: 2/22
History: Romeo was adopted into the famliy when he lost his parents at birth. His parents were close friends to the Asahina family so they took him in not wanted him to end up in a bad home. None of the other brothers know he is adopted. He is a professional hairdresser and he is fuuto and most of his other brothers stylist.
_________________
No Blood No Bone No Ash! The fire in my soul!
Spoiler: