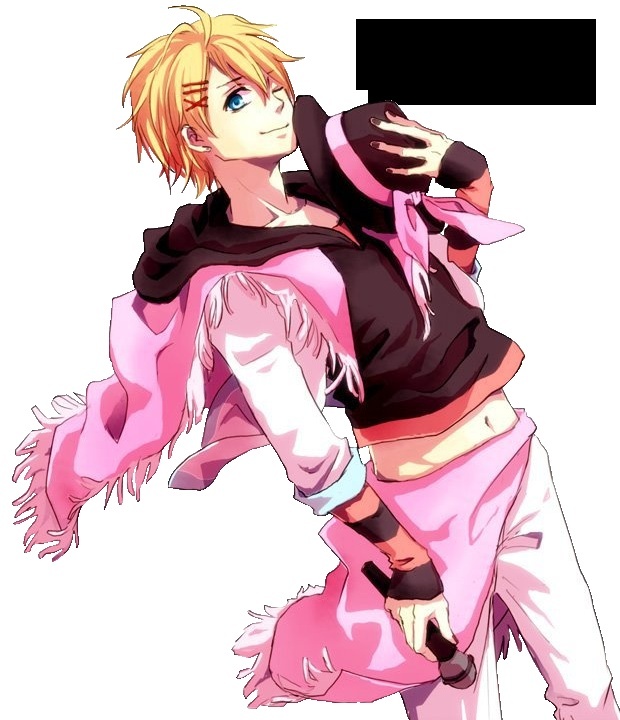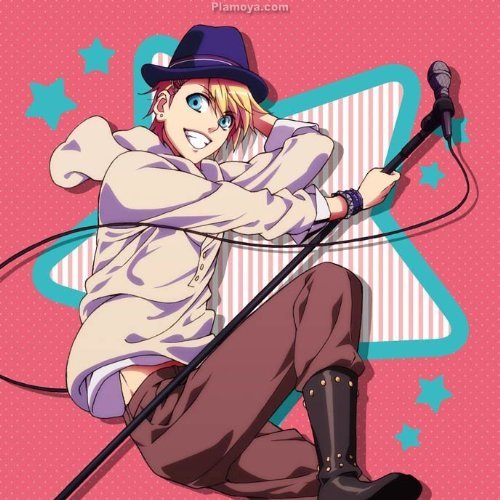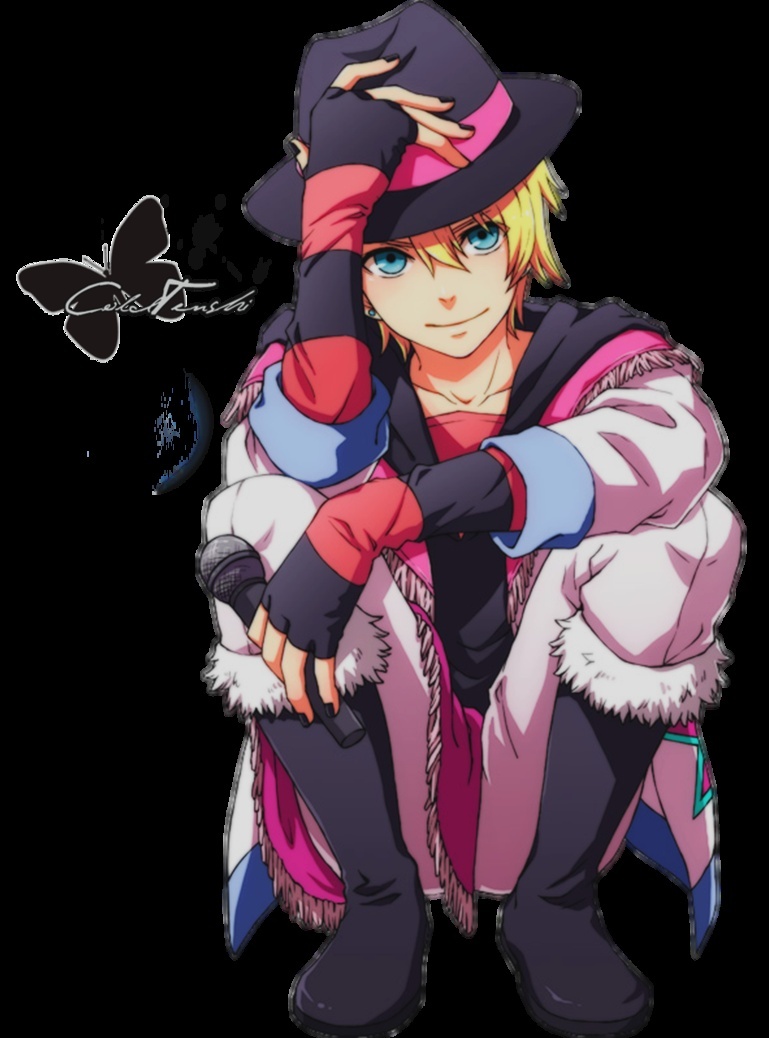 BASICS[/center]
Name: Fuuto Asahina
Nicknames: Syo(stage name)
Gender: male
Sexual Orientation: bi
Age: 16
Race: human
APPEARANCE
Eye Color: blue
Hair Color: blonde hair with pink shading
Height: 5 foot 3
Weight: 115
Markings: ears pierced
Apparel: anything stylish (also see pictures :3)
ADDITIONAL INFO
Personality: He's an egocentric, stylish person. He is little though braver than some of his brothers. Fuuto has a lot of energy and has an up-beat personality. At times, he can be very hot-headed and a bit defensive, especially when it comes to him being teased about his height. Behind his charming idol smile, Fuuto is actually cheeky, sharp-tongued and tends to look down on everyone around him. He will 'act' and put on performances by toying with people, though not necessarily always being sincere in what he says. But he's not a bad guy, but he likes to make people think he is.
Special Ability: very acrobatic
Weapon: none (he normally hides behind one of his scary older brothers when he gets in trouble.)
HISTORY[/center]
Parents/Guardians: mother and father
Siblings: 12 other brothers
Hometown: city
Birthday: 6/9
History:When a child, Fuuto was in the hospital often due to his heart condition and he cursed the body he was given. He was told that he would only live to the age of 12. Even though Fuuto was told this, he stayed lively, and even beat his odds by living longer than his life expectancy and is still living strong. Due to his heart problem, Fuuto had a great desire to make himself and his body stronger, so he eventually took up karate. He became an idol at a younger age and often treats Tusbaki and Azusa as the youngers brothers since his career peeked before he hit highschool. He doesn't go home very often because of his career, but he's making time to go to highschool.
_________________
No Blood No Bone No Ash! The fire in my soul!
Spoiler: