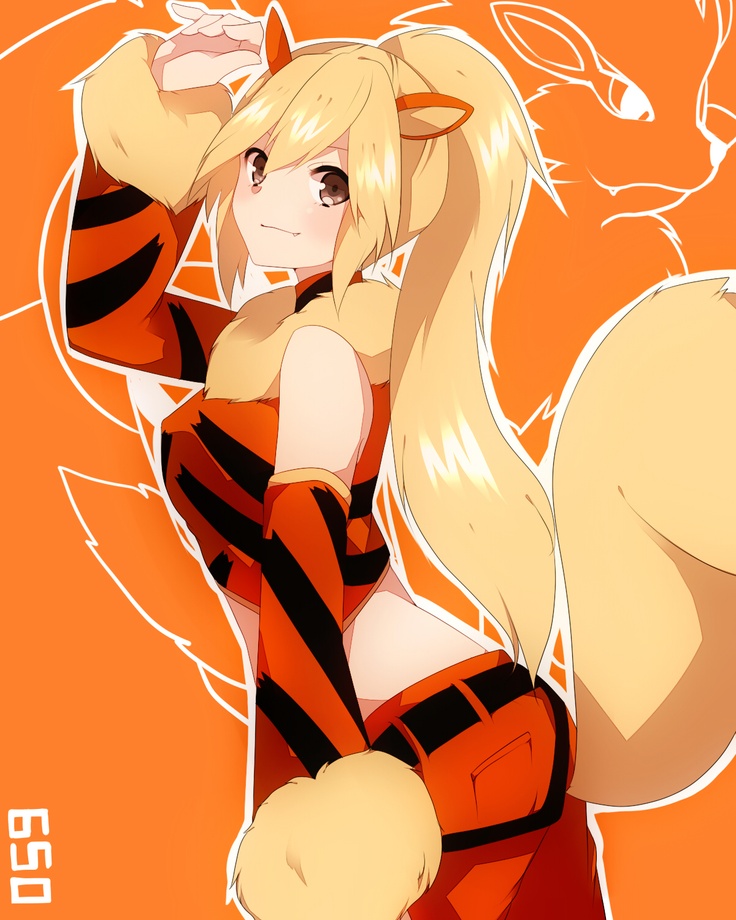 BASICS[/center]
Name: Arcanine
Nicknames: Arcane
Gender: female
Sexual Orientation: bi
Age: 19
Race: pokehuman
APPEARANCE
Eye Color: brown
Hair Color: blonde
Height: 5 foot 9
Weight: 117
Marking: none
Apparel: in the pic
ADDITIONAL INFO
Personality:  Arcane is extremely brave and loyal. She loves to play games of any kind. She is often found at the amusement park playing at the arcade. But her favorite place to be is an empty field where she run around. It helps her feel free. She has a blazing fire inside her to do the right thing. But some times thus gets her into a bunch of trouble. Also she always finds a way to get what she wants. She's great at confusing people.
Habit: getting mad at the games in the amusement park when she loses, also running around top clear her head
Likes: wide open places, a secret fire flower that not many people knows about
Dislikes: when she's in a closed space for to long like a cage
Special Ability:  she has amazing speed
Weapon: a fire sword
HISTORY[/center]
Parents/Guardians: mother and farther
Siblings: none
Hometown: poke village
Birthday: 1/3
History: Arcane was born in an open field. She was raised by her mother and farther until one day she was separated from them. She wondered around for a while until she found the pokevillage. She had help and made a home for herself there.
_________________
No Blood No Bone No Ash! The fire in my soul!
Spoiler: