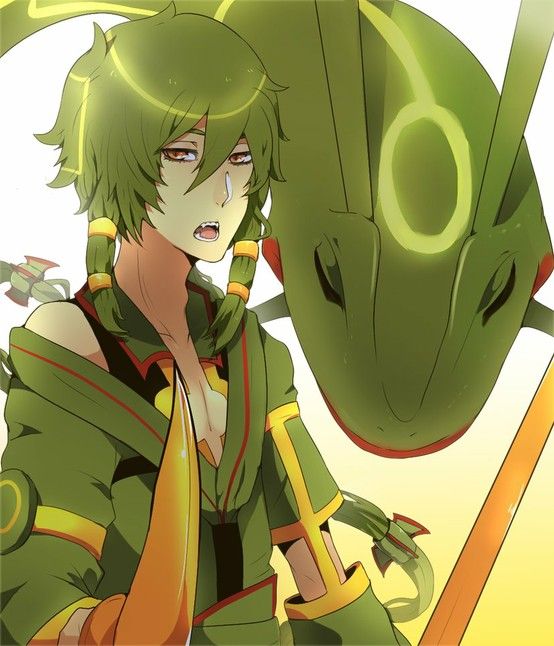 BASICS[/center]
Name: Rayquaza
Nicknames: Ray
Gender: male
Sexual Orientation: tends to be straight
Age: 24
Race: pokehuman
APPEARANCE
Eye Color: light brown
Hair Color: green with yellow highlights in some places
Height: 6 foot
Weight: 143
Marking: none
Apparel: in the pic
ADDITIONAL INFO
Personality:  Rays personality is unclear. He normal stays quiet unless he's spoken to. He is very smart. He is normal very patient. However, the only person who truly knows how he acts is his daughter.
Habits: training when he's thinking
Likes: his daughter and people who suck up to him
Dislikes: taking about his past
Special Ability:  he can fly and shoot beams of light from his mouth
Weapon: sword and spear
HISTORY[/center]
Parents/Guardians: unknown
Children: Jirachi
Hometown: poke village
Birthday: 7/6
History: Ray is the founder of pokevillage. He has a daughter but no one knows what happened to his wife. He doesn't talk about the past.
_________________
No Blood No Bone No Ash! The fire in my soul!
Spoiler: