BASICS[/center]
Name: Reno Yuu
Nicknames: DJ Yuu, Rino
Gender: male
Sexual Orientation: bi but leans more toward guys
Age: 20
Race: Merman
APPEARANCE
Eye Color: yellow
Hair Color: red
Height: 5 foot 12
Weight: 135
Markings: a trial of stars going down his side leading to his..
On his shoulder is the red demon gang sign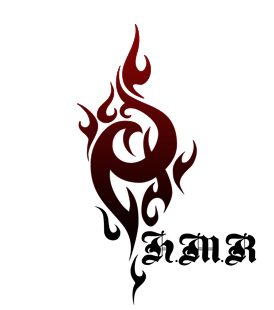 Apparel: tank top and pants, real causal also he keeps his head phones on around his neck when he's not using them
ADDITIONAL INFO
Personality: Reno is normally a really laid back guy. He doesn't normal lose his cool, he will if you bad mouth Suoh or his skills as a DJ. Once he loses his cool it takes force to calm him down.
Habits: listening to music
Likes: being a DJ, the ocean, swimming
Dislikes: when people talking bad about the gang he's in or his DJ skills
Special Ability: he can control fire
Weapon: butterfly knife
HISTORY[/center]
Parents/Guardians: unknown *he can't remember*
Siblings: none
Hometown: *can't remember*
Birthday: 6/8
History: Reno was in a freak accident when he was really young. He can no longer transform into his mermaid form. Also he gained a mass amount of fire energy from it. Because of this he was taken in by Suohs gang. They raised him like he was part of a family. Reno is grateful to the kindness that they showed him and will fight until he dies for them.
However, one day he decided to go out on his own. He became a DJ in the next town so he's not far from his family. He often vists the old gang and tells them how things are going in his life.