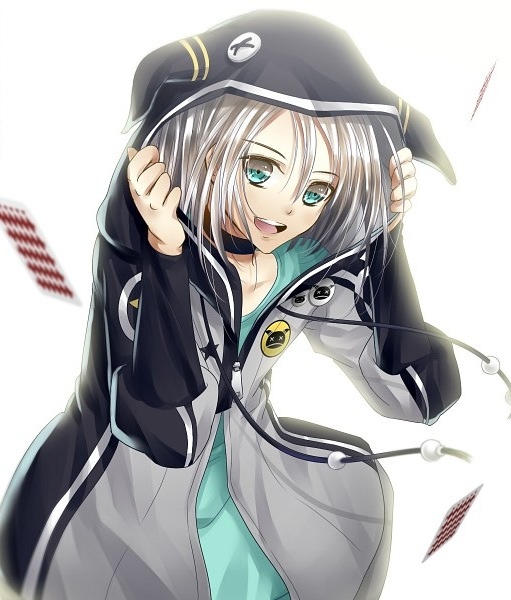 BASICS[/center]
Name: Yoishito
Nicknames: none
Gender: male
Sexual Orientation: unsure
Age: 19
Race: half demon half android
APPEARANCE
Eye Color: teal
Hair Color: silver
Height: 5 foot 10
Weight: 123
Markings: a crown on his hip
Apparel: in the picture
ADDITIONAL INFO
Personality: this data was lost and has went high wire.
Special Ability: he can make cards into throwing stars
Weapon: pocket knife
HISTORY[/center]
Parents/Guardians: unknown
Siblings: unknown
Hometown: unknown
Birthday: 7/2
History: this data has been lost please find memory bar..
_________________
No Blood No Bone No Ash! The fire in my soul!
Spoiler: