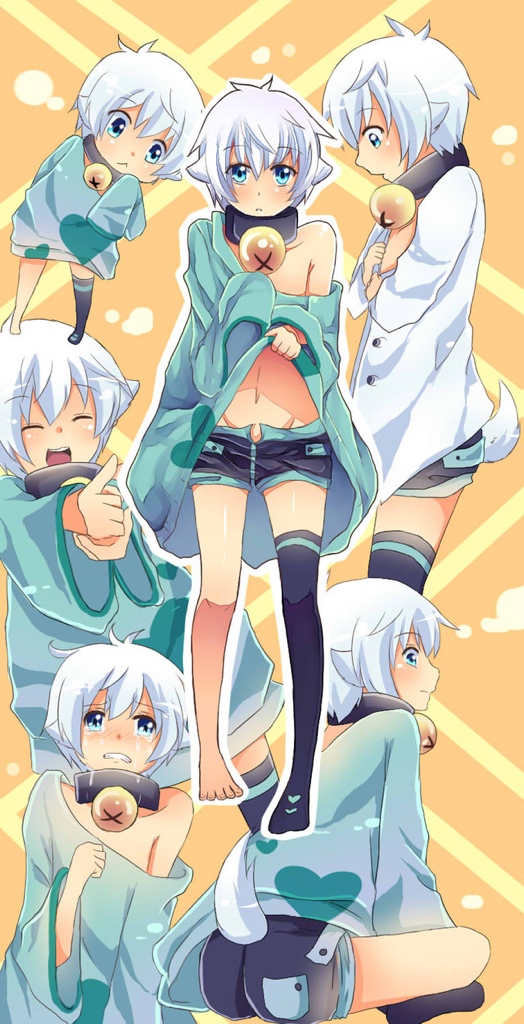 BASICS[/center]
Name: Eiji
Nicknames: none
Gender: male
Sexual Orientation: gay
Age: 18
Race: can't remember he's a pup
APPEARANCE
Eye Color: blue
Hair Color: white
Height: 5 foot 9
Weight: >///<
Markings: a tattoo of a heart above his butt
Apparel: in the picture
ADDITIONAL INFO
Personality: he can be very timid and shy. Once you get to know him he's very outgoing and obedient. If he has a master he stays loyal until he's not wanted.
Special Ability: unknown
Weapon: none
HISTORY[/center]
Parents/Guardians: unknown
Siblings: unknown
Hometown: unknown
Birthday:7/8
History: Eiji can't remember any of his past one day he woke up in a field. He wonders around from city to city. He likes to be people's pets.
_________________
No Blood No Bone No Ash! The fire in my soul!
Spoiler: