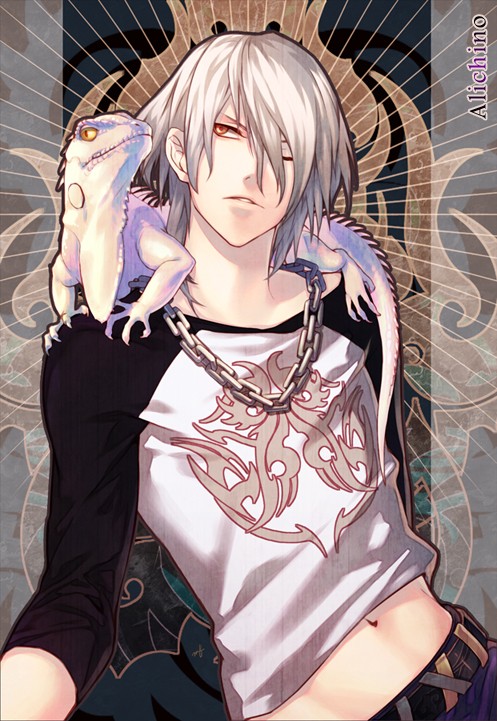 BASICS[/center]
Name: Alichino
Nicknames: Al
Gender: male
Sexual Orientation: unsure
Age:  20
Race: demon
APPEARANCE
Eye Color:orange
Hair Color:gray white
Height: 6foot
Weight: 140
Markings: tatoo of a skull on his hip
Apparel: in the picture
ADDITIONAL INFO
Personality: al is very manipulative and evil. He loves what he does and doesn't care who he hurts. His heart is very cold since he lost his true love.
Likes: innocence
Dislikes: people who try to stop him from taking innocence
Special Ability: he can draw out the innocence in people and make them his slave
Weapon:the lizard on his shoulder can turn into any weapon and is also what holds the innocence he takes
HISTORY[/center]
Parents/Guardians: unknown
Siblings: none
Hometown:*silent*
Birthday:6/5
History: classified..
_________________
No Blood No Bone No Ash! The fire in my soul!
Spoiler: