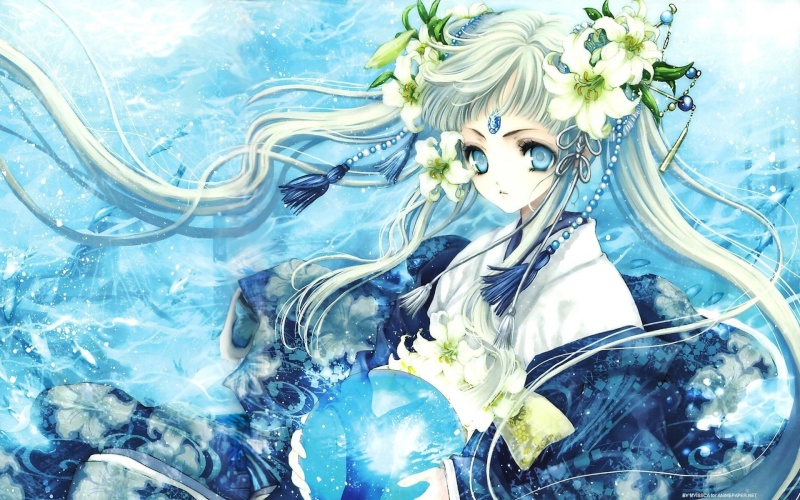 BASICS[/center]
Name: Zeus Boxxen
Nicknames: Zu
Gender: male
Sexual Orientation: unsure
Age: 19
Race: demi-god
APPEARANCE
Eye Color: icy blue
Hair Color: white
Height: 5foot9
Weight: 100
Markings: heart on the stomach
Apparel: kimonos like in the picture
ADDITIONAL INFO
Personality: he is very shy and myterious. he is kind hearted and sweet
Special Ability: he can see the furture by looking into the crystal ball.
Weapon: the crystal ball
HISTORY[/center]
Parents/Guardians: mother
Siblings: none
Hometown: the moonlight shrine
Birthday:1/26
History: Zeus is the protector of the furture. he has always been mistaken for a girl when he was young. even now he is still mistaken for a girl since he has become more feimine with his age.
_________________
No Blood No Bone No Ash! The fire in my soul!
Spoiler: