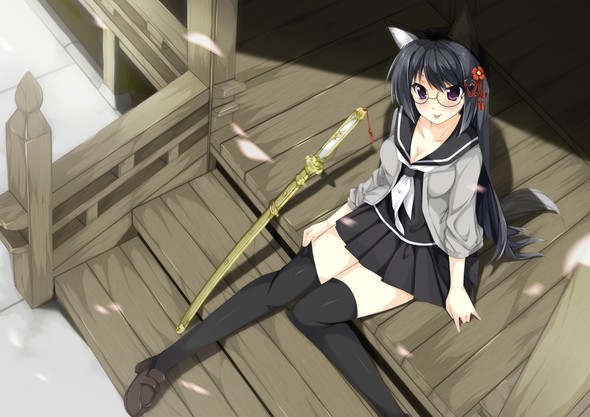 BASICS[/center]
Name: Hikari Neko
Nicknames:
Gender: trans
Sexual Orientation: Bisexual
Age: 16
Race: Neko
-
APPEARANCE
Eye Color: brown
Hair Color: black
Height: 5'9"
Weight: ..
Markings: none
Apparel: Hikari normally wears a standard maid uniform when she's working. She wears a normal black and gray school uniform on the weekends when she goes to school.
-
ADDITIONAL INFO
Personality: Hikari is a very nice and sweet girl. She could never really be mean to anyone.
Habits: always nice, even when people are mean to her
Likes: people
Dislikes: being rude
Special Ability: none
Weapon: single edge katana
-
HISTORY[/center]
Parents/Guardians: Kazuya (Guardian)
Siblings: none
Hometown: Demon Realm
Birthday: 8/12
History: Hikari wasn't born in the demon realm, she mostly just lived in the normal world alone. She was in the lockdown on the island continent with Kazuya and his friends. Being one of the few people who could see the demons before they revealed themselves, she took it upon herself to help Kazuya and his friends. She looked up to Kazuya, and so she wanted to be strong and helpful. After Kazuya became the King of Bel, Hikari stayed with Kazuya in the hopes that she could get stronger

_________________