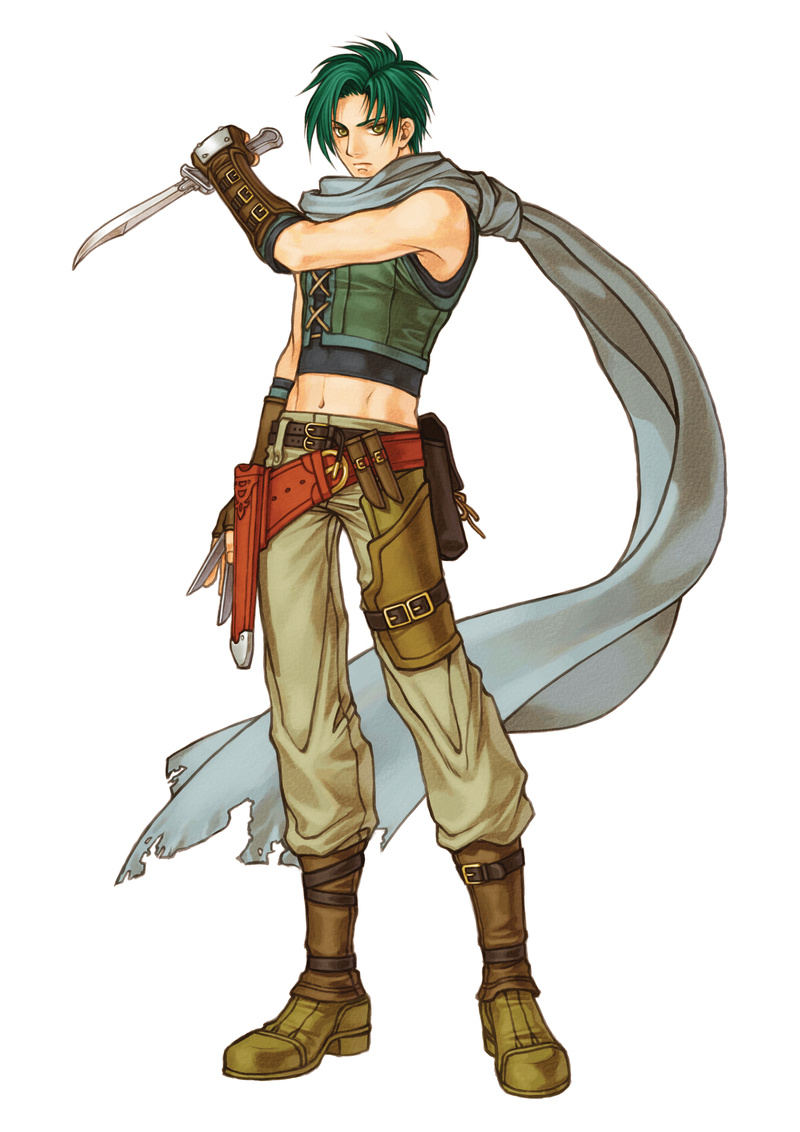 BASICS[/center]
Name: Sothe Dorobo
Nicknames: none
Gender: male
Sexual Orientation: straight
Age: 19
Race: thief warrior
APPEARANCE
Eye Color: yellow
Hair Color: dark green
Height: 6foot
Weight: *glare*
Markings: none
Apparel: in the picture
ADDITIONAL INFO
Personality: sothe has a bad attiude about most things. hes most happy when hes stealing. hes calm and collected until he has stolen something really expsinisve.
Habits: stealing
Likes: stealing
Dislikes: being truthful
Special Ability: he can normally steal from anyone without them noticing
Weapon: knife (in the picture)
HISTORY[/center]
Parents/Guardians: *silent*
Siblings: none
Hometown: village
Birthday: 7/7
History: sothe didn't have a good relationship with his parents so he never really talks about the past much. but hes been stealing since he was 15.
_________________
No Blood No Bone No Ash! The fire in my soul!
Spoiler: