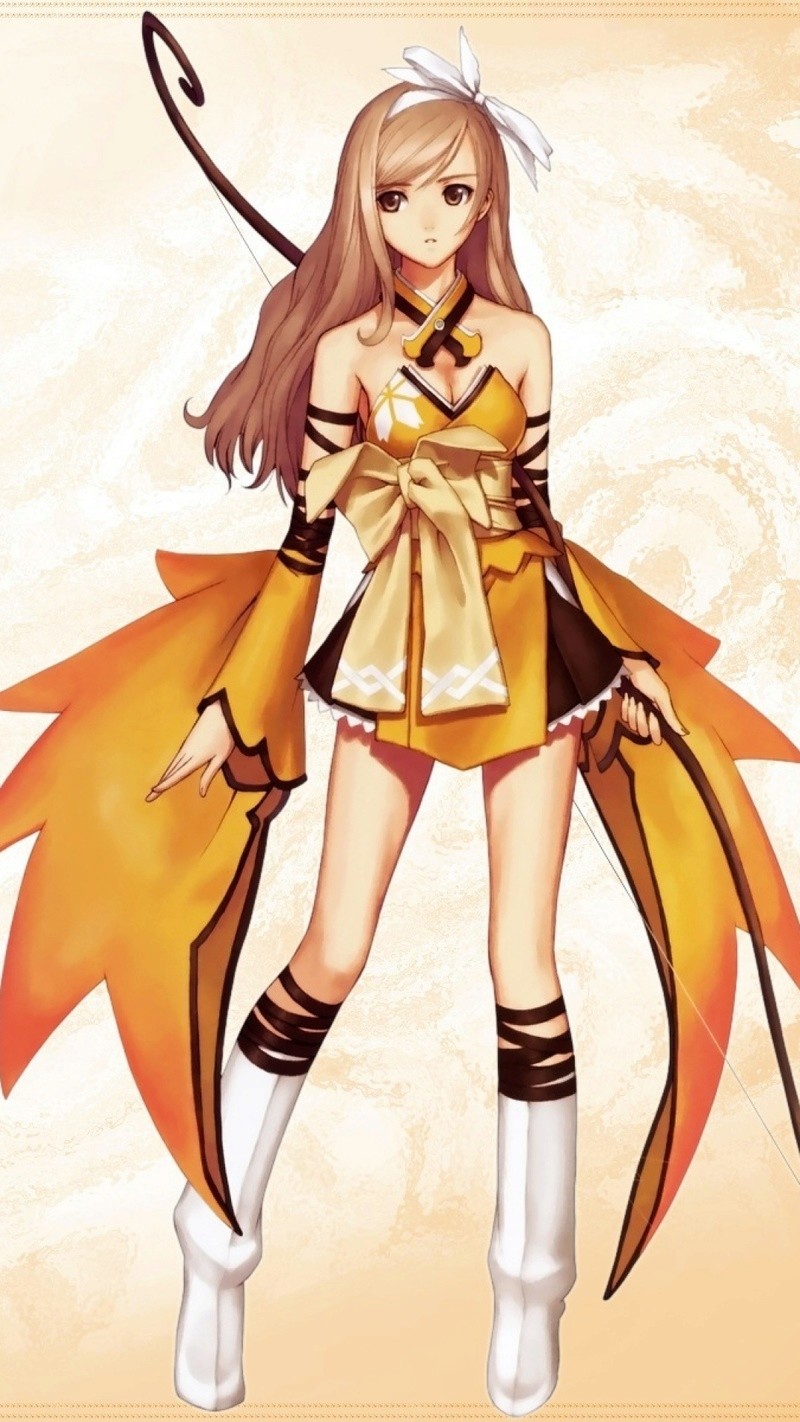 BASICS[/center]
Name: Touka Kureha
Nicknames: none
Gender: female
Sexual Orientation: unsure
Age: 20
Race: warrior
APPEARANCE
Eye Color:dark brown
Hair Color: light brown
Height: 5 foot 9
Weight: >///<
Markings: tattoo of a sun on her thigh
Apparel: whats in the picture

ADDITIONAL INFO
Personality: touka can be very insecure about herself the only thing shes sure about is her arrow shooting. shes the best there is and she knows it. she'll take any challenge given to her.
Habits: practices her arrow shooting
Likes: to watch the sun set and rise
Dislikes: people who question she ability to shot an arrow
Special Ability: she can set her arrows on fire and throw fireballs
Weapon: bow and arrow (the one in the picture)
HISTORY[/center]
Parents/Guardians: father
Siblings: none
Hometown: The Blazing Sunlight Village
Birthday: 3/28
History: Touka learned everything from her father. she is suppose to become the next general but her father won't step down so she has to wait. but she doesn't mind not being general though.
_________________
No Blood No Bone No Ash! The fire in my soul!
Spoiler: