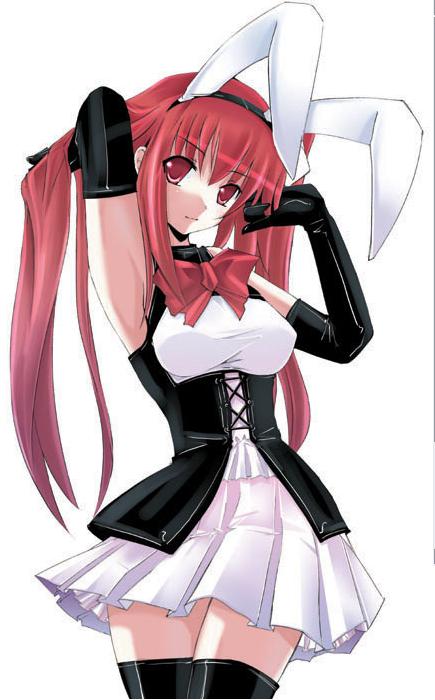 BASICS[/center]
Name: Sakurka Muki
Nicknames: none
Gender: Female
Sexual Orientation: bi
Age: 21
Race: Usagi
APPEARANCE
Eye Color: blood red
Hair Color: red
Height: 5foot 9
Weight: *middle finger*
Markings: none
Apparel: whats in the picture
ADDITIONAL INFO
Personality: Saukra can be very serious because of her job at the casino but she knows how to have a good time. she can be kinda a drunk when shes not working. this often gets her in a lot of trouble.
Special Ability: she has super speed and can become very strong when mad or in danger.
Weapon: none
HISTORY[/center]
Parents/Guardians: father
Siblings: none
Hometown: *silent*
Birthday: 3/29
History: Saukra works at the casino. she lives a town away so she normal stays at the casino with her father who runs it.
_________________
No Blood No Bone No Ash! The fire in my soul!
Spoiler: