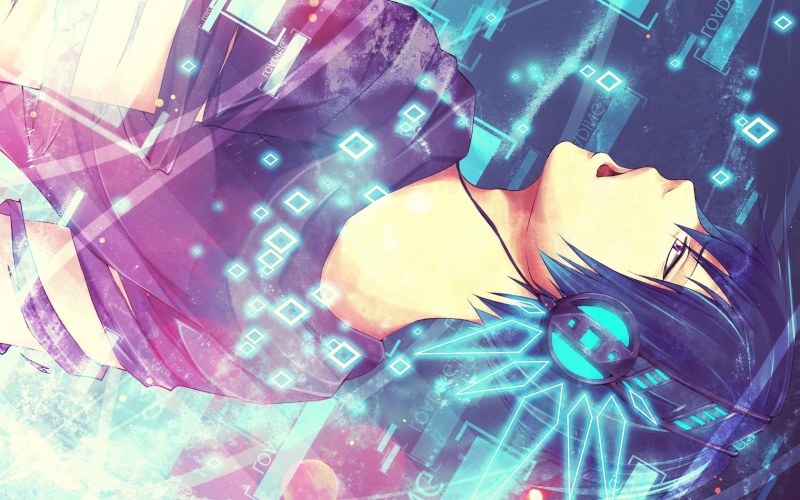 Spoiler:
BASICS[/center]
Name: Fujitsu
Nicknames: Antivirus, scumbag(Vi-Crys nickname for him), Fuji, Ai-Vi
Gender: male
Sexual Orientation: unsure
Age: unknown
Race: Anti-Virus Progarm Hybrid
APPEARANCE
Eye Color: Purple
Hair Color: Blueish Black
Height: 6foot
Weight: *silent*
Markings: barcode on foot
Apparel: anything that shows some skin or that he likes
ADDITIONAL INFO
Personality: Fujitsu is the opposite of Vi-Cry he is sweet and caring. He's very charismatic and he doesn't know it. He's very considerate and good-natured. He's hardworking, friendly, and helpful. However, he can be very violent when he think something is wrong or he sees Vi-Cry (auto-fight mode). He can be forecful and serious when needed. This can make him see cold to some people. They say if you look into his eyes for a minute behind the kind mask is the eyes of a killer.
Habits: forgetting he gets sucked into any tech by touching it (phones, computer, anything with a screen)
Likes: music, unsure of anything else
Dislikes: Vi-Cry, remembering he's not human
Special Ability: He can fix anything with a certain song or by touching it
Weapon: whip
HISTORY[/center]
Parents/Guardians: unknown
Siblings: Vi-Cry
Hometown: *silent*
Birthday: unknown
History: Fujitsu is the program made to destory Vi-Cry. He has made helpers in his search for Vi-Cry, he made sure to make them look nothing like someone you think would be good. He doesn't say anything else really, he can be secretive.