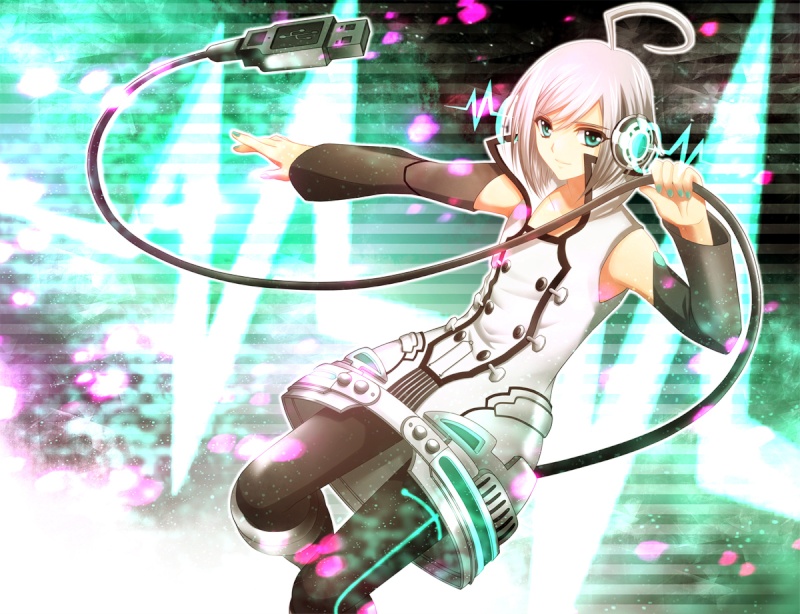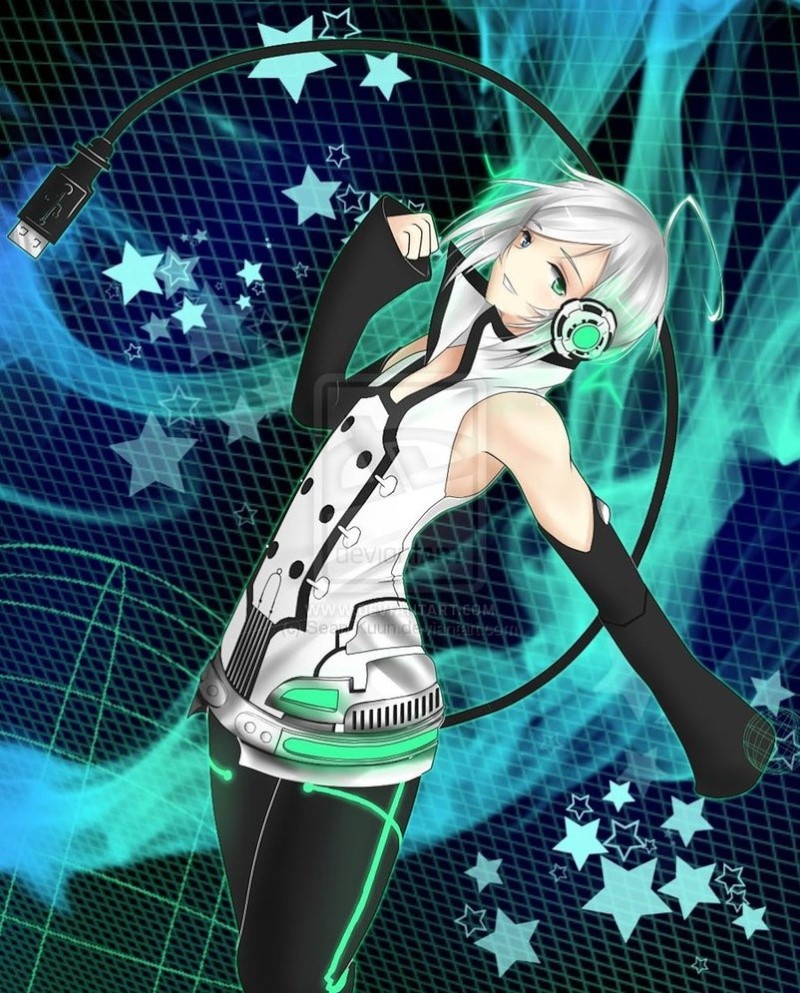 BASICS[/center]
Name: Piko
Nicknames: none
Gender: male?
Sexual Orientation: pansexual
Age: unknown
Race: Android
APPEARANCE
Eye Color: Teal(right eye) Blue (left eye)
Hair Color: white
Height: 5 foot 6
Weight: 108
Markings: none
Apparel: see pics
ADDITIONAL INFO
Personality: Smart but naive since he has no data on how to act in the outside world. He is very kind and sweet but can be dependent. He doesn't really have set personality yet and can get viruses very easy.
Habits: going into peoples houses uninvited
Likes: technology, stars
Dislikes: not having tachnology around, being mistaken as a girl
Special Ability: he can touch anything with his USB tail and learn everything about it
Weapon: USB whip tail
HISTORY[/center]
Parents/Guardians: government
Siblings: none
Hometown: city
Birthday: unknown
History: Piko is a walking master compture made by the government. He got lost when the government took him out for a test drive. They were going to reveal him the day before he got lost, he was going to help keep everything in order. Piko is slightly nervous since he got lost, but he's not happy that everyone keeps mistakening him for a girl.
_________________
No Blood No Bone No Ash! The fire in my soul!
Spoiler: