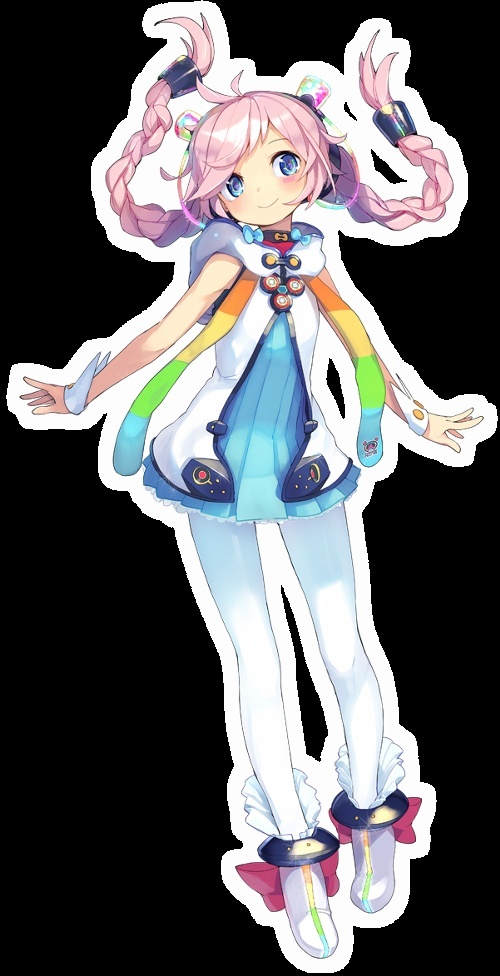 Spoiler:
BASICS[/center]
Name: Rana Flower
Nicknames: none
Gender: female
Sexual Orientation: bi
Age: 18
Race: hybrid android
APPEARANCE
Eye Color: blue
Hair Color: pink
Height: 5 foot 5
Weight: 101
Markings: none
Apparel: in the pictures
ADDITIONAL INFO
Personality: Rana is very childish and sweet. She likes to think of other people before herself. She is cute and kind but she knows how to defend herself. When her system gets corrupted she changes into a totally different person.
Habits: giving people who seem sad stuffed animals
Likes: rainbows, cute animals, ribbons
Dislikes: bullies, clothes that are to revealing, loud noises
Special Ability: she can create a small bunny and take the anger and hurt out of peoples hearts
Weapon: ribbon sword
HISTORY[/center]
Parents/Guardians: unknown
Siblings: none
Hometown: meadow
Birthday: 12/25
History: Rana has no memory of most of her past, she woke up in a meadow not to far from town. She wondered around town for a while until she was taken in by some nice women who had lost her child. The women was surprised when she had her for a few years but she didn't age until she though she was in big trouble. Rana got a part time job at the police station since she liked to think she was super hero. She also works at a small cafe on the weekends.
_________________
No Blood No Bone No Ash! The fire in my soul!
Spoiler: