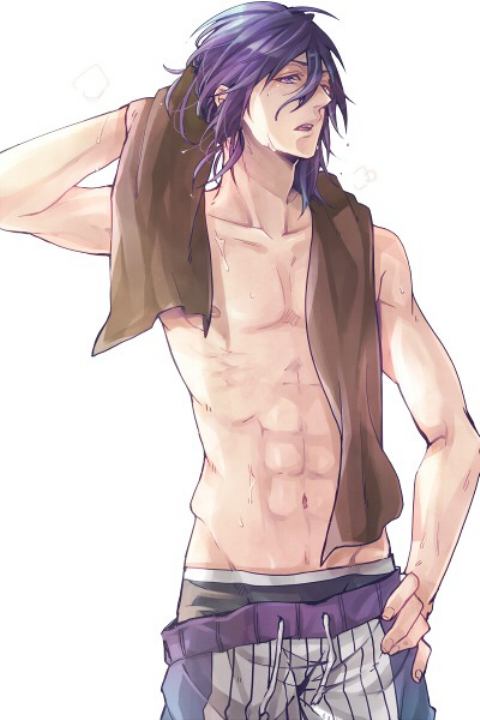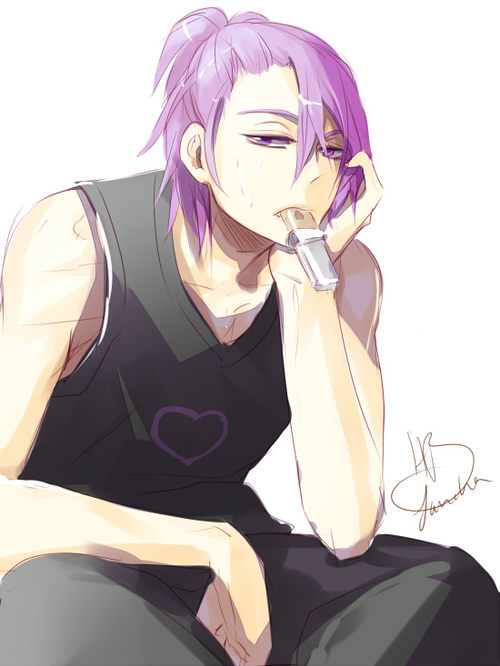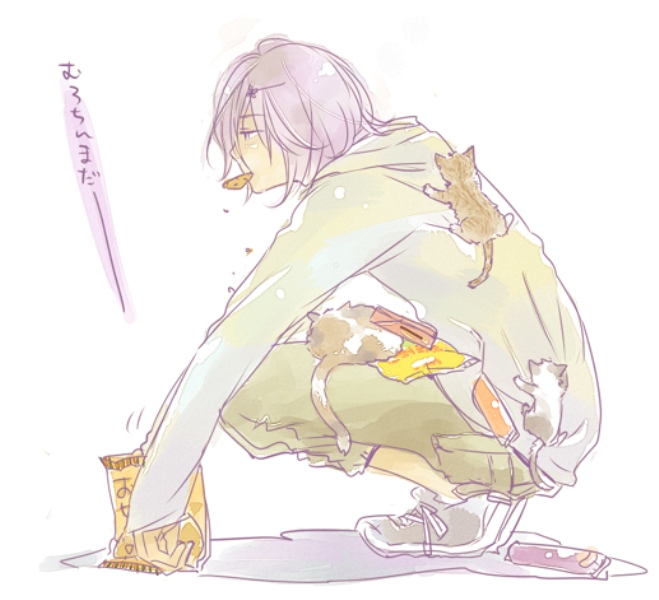 BASICS[/center]
Name: Atsushi Murasakibara
Nicknames: none
Gender: male
Sexual Orientation: doesn't care
Age: 18
Race: human
APPEARANCE
Eye Color: violet
Hair Color: lavender
Height: 6 foot 7
Weight: 218
Markings: none
Apparel: in the pictures
ADDITIONAL INFO
Personality: Contrary to the impression his height gives, Murasakibara acts very lumpish.He fools around at serious times, which is not always well received. He is a midly sadistic and childish. He claims that the only reason he plays basketball, is because he's good at it, he doesn't care for the sport at all. He has always told others that he dislikes, is bored by and even hates players who play basketball with passion, even when they are losing. However, he actually loves basketball. With his childlike nature, he has a sweet tooth and is seen eating sugar-realated foods all the time. He can be aggressive when he wants to be.
Special Ability: Defense, Vice Claw, Offense,Thor's Hammer - Murasakibara's signature dunk is known as the Thor's Hammer, and consists of a two-handed dunk combined with a mid-air spin. Its execution involves Murasakibara posting up under the basket, receiving the ball, and jumping and spinning 180 degrees in mid-air. Because of the momentum from Murasakibara's size and weight during his mid-air turnaround, he is able to overpower opponents without losing altitude during his jump. Thor's Hammer has been seen to easily overwhelm three defenders simultaneously.
Weapon: his hands
HISTORY[/center]
Parents/Guardians: mother and father
Siblings: none
Hometown: city
Birthday: 10/9
History: Atsushi was with the Generation of Mircales his middle school years. But he was really unmoviated to join the basketball team in highschool. However, he decides to join the team for unknown reasons. He never practices though and often gets in trouble because he walks around town eating junk food.
_________________
No Blood No Bone No Ash! The fire in my soul!
Spoiler: